No longer need a Kindle book sample? Here's how to erase it from your device
Your Kindle Library collection not only includes the eBooks you've purchased through Amazon but also samples of books you've been planning to read right after finishing the previous one. These samples let you run through the first few pages of the publication, allowing you to decide if it's worth shelling out money to buy the full title or not. There's one problem, however. The downloaded sample is also saved to your device. This might take up little space that might be available, unnecessarily. Make sure this does not happen by regularly erasing any kindle book sample.
How to remove a Kindle book sample manually?
When you download a Kindle book sample, you get to read its content anywhere between the first chapter to 10% of the entire copy. And if you are not aware, Amazon offers 2 features to check on the Kindle Edition or paperback Edition of a book title before purchasing –
Look Inside the Book – allows readers to search through and preview samples of your books.
Kindle instant book preview – Shows previews of books readily shareable across the web or shared as a link via email, text, and other favorite apps.
Although this neat little tricks help you come to a decision about buying your copy or not, the convenience becomes a chore if you have to manage large sample size or when your device is becoming overrun with past reads and you would want to clean up your storage.
You'll have to dig a bit deeper to erase the sample Kindle book from your device manually. If you don't mind doing it, here's how to proceed!
Swipe your finger down from the top of the Kindle screen. In the menu that appears, select the All Settings icon.
Next, expand the Device Options menu and navigate to the Advanced Options.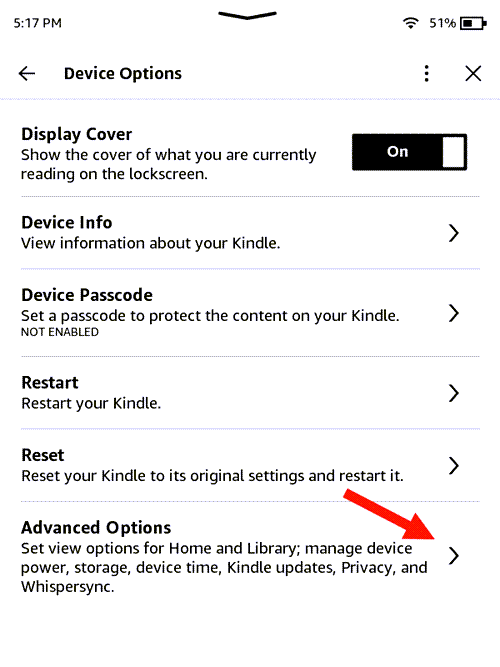 Under the Advanced Options screen, scroll down to the Storage Management heading.
Then, tap the Manual Removal entry. It lets you manage your Kindle storage by selecting a content type and choosing the items you would like to remove. These items will still be accessible from the 'All view' of your Library.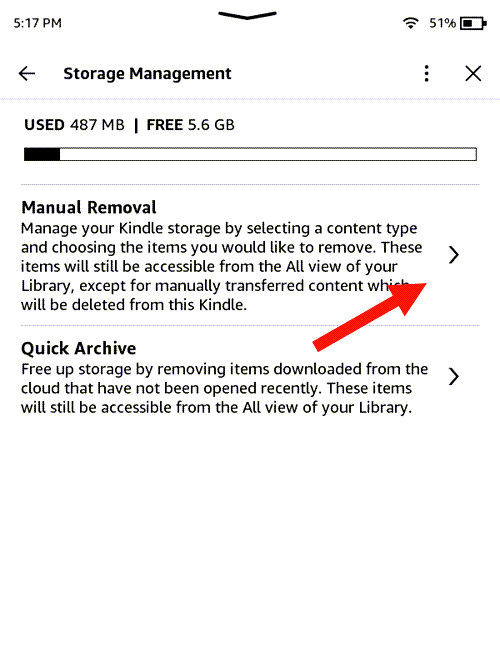 Now, scroll down to the Samples option. There, you will find the amount of space taken up by the sample of the Kindle book.
To erase it from your Kindle device manually, tap the Sample and hit the Remove button.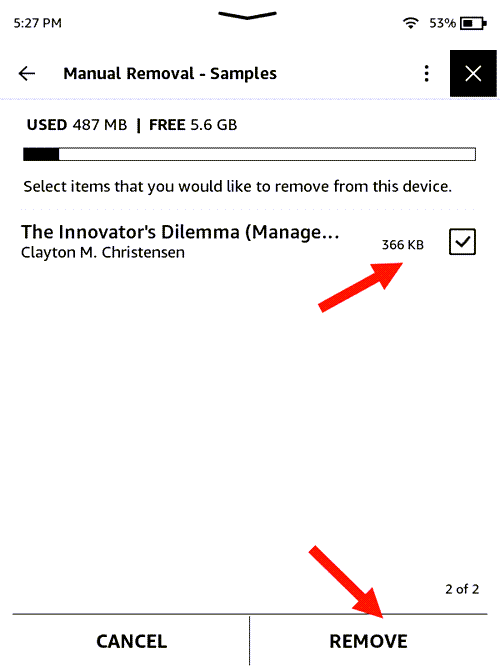 This will remove the chosen item and free up your device storage to some extent. Also see how to delete a book from Kindle permanently and return a Kindle book to get full refund.
Share on Facebook