How to play games in Facebook app 1 on 1
Facebook also has a thriving community of gamers in addition to content creators and influencers. This makes it an interesting place for users to connect and compete over their favorite games. Here's a quick round-up on how to access games in Facebook and play 1 on 1, compete with friends or participate in a Quick Fire Tournament.
Play games in Facebook app 1 on 1
If you fancy playing games in Facebook with your friends, there's an easy way to get started. After you finish a round, your opponent can see your score and challenge you back, celebrate and congratulate you.
Launch your iOS Facebook Mobile app. Click on Menu (visible as 3 horizontal bars). Under All Shortcuts section, scroll down to the Show More entry and tap to expand it. Choose the Gaming tab to open it.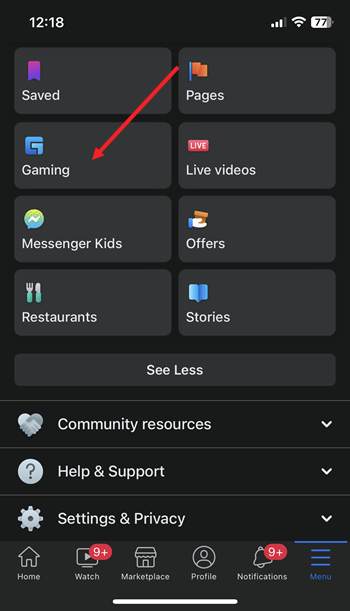 When directed to a new screen, switch to the Play tab to see the list of games in FB. You can play games like Chess, Pool, Ludo Club, and many more. Pick a game and hit the Play button to start.
Allow the game to load. Select the desired option and proceed further. If you are playing 1 on 1 an invitation to your opponent will be sent through Messenger (Read – 6 Useful Messenger app hacks).
If you would like to share the progress of your game with any of your Facebook friends, tap the Share button else, skip.
How to get rid of games in Facebook
Click the drop-down menu from your Facebook account. Scroll down to the Settings & Privacy section and tap Settings.
Thereafter, move to the Permissions section, and under its heading, choose Apps and websites entry.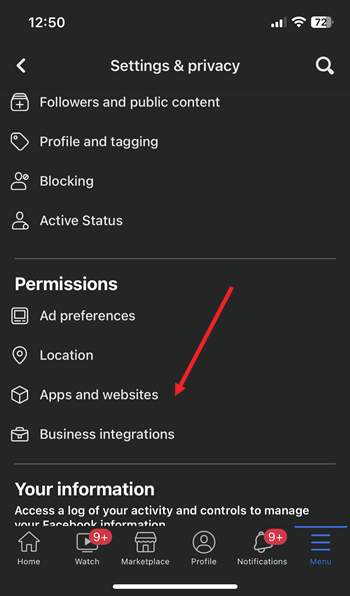 Select entry you want to remove.
Hit the Remove button when done.
Kindly note – Expired and removed apps may still have access to information that was previously shared with them but can't receive additional non-public information.
That's all there to it!
Share on Facebook