Revoke app permissions on Twitter if you have any apprehensions about them
Platforms like Twitter and Facebook allow you to download the information they collect and retain about your activities. However, the third-party apps that are linked to your Twitter account may not follow the same policy. Depending on their permissions, these apps may obtain information from and use it for various purposes. So, it is natural to have apprehensions about their the functioning. Fortunately, you can disable their access. You can also control your discoverability on Twitter by tweaking its privacy settings. Follow along to find out how to revoke app permissions on Twitter.
How to revoke app permissions on Twitter?
Social media services like Twitter collect information about you to display content based on your preferences and generate targeted ads. However, when you connect a third-party app to your Twitter account, you knowingly or unknowingly grant the app access to use your account. As such, these apps can read your Tweets, see who you follow and even access your Direct Messages. If this nature worries you, revoke permissions of such apps on Twitter to stop their unwanted attempts to access your data as well as protect your privacy from those you don't consent to sharing your information with.
Launch the Twitter mobile. Tap your profile pic and expand Settings and Support menu. Select the Settings and privacy option.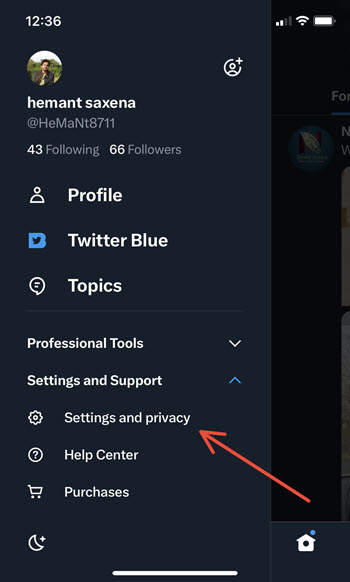 When directed to the Settings screen, scroll down to the Security and account access heading. Tap the side arrow to expand its menu of options.
under Security and account access screen, tap the Apps and sessions entry to see the information about when you logged into your account and the apps you connected to your account.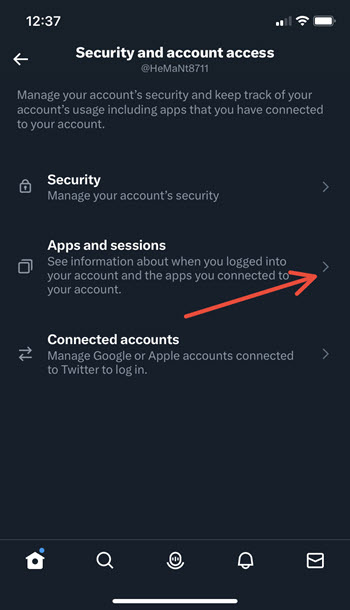 To see which apps are connected to your account, tap the Connected apps entry.
You can see the kind of information these apps have access to and revoke their access if needed.
To revoke an app's access, select it and tap the Revoke app permissions link at the bottom of the Apps and sessions screen.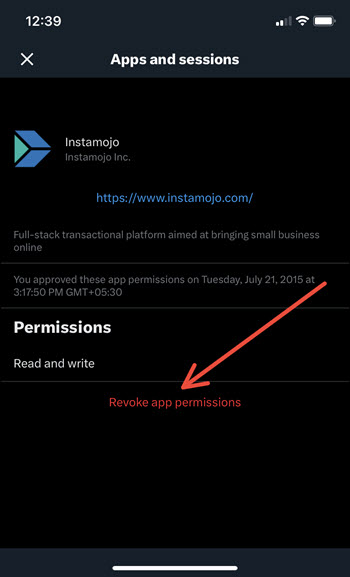 What to do if an app asks for your password to access your Twitter account?
If you wish to grant a third-party app access to your account, be cautious while doing so. Twitter recommends you to do it only while using its OAuth method. It is a secure connection method and doesn't require you to give any details related to your Twitter username and password to the third party.
Also see: How to turn iPhone Live photos into Twitter GIFs.
Hope that makes sense!
Share on Facebook