Learn the trick to delete Google Assistant voice recordings from Google's servers
Whether it is for answering questions related to your search queries or learning the tone of your voice to improve its voice recognition capabilities, Both Google Assistant– and Alexa-enabled devices keep a record of your interactions with them. They even upload these exchanges to their respective servers in the cloud. Fortunately, it's easy to remove all these records. Here's a guide explaining to you how to delete Google Assistant voice recordings.
How to delete Google Assistant voice recordings from Google's servers
If you do not know, Google records many of the conversations you have around its products and archives them online in your Google account. All of it can be found under Google Account's My Activity section and fortunately, there's an easy way to find and delete them. You'll be amazed to find that the activity page keeps a revealing and complete overview of all queries you've made to Google search, Assistant on your phone, and Home.
To remove the records of your voice search from Google Assistant, open a browser like Safari or Chrome, or any other browser of your choice on your iPhone or MacBook. Then, type the following address and hit the Enter key – myactivity.google.com. Enter the email ID and password, if prompted.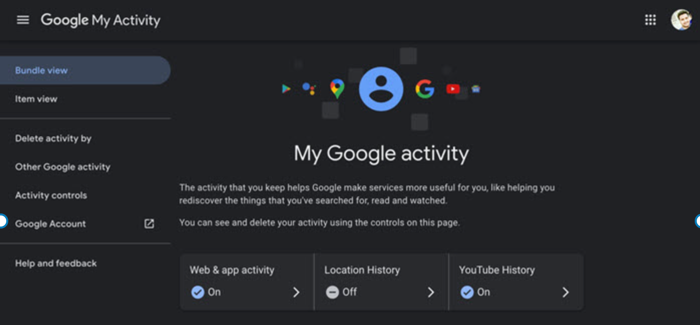 Under the My Activity heading, scroll down the page to go to filter by Date & product category.
Then, under Filter by Google Product category, check the box next to the Assistant entry and hit the Apply button. Note: you can filter your activity from each of Google's products and apps through date option also. So, you can clear queries related to yesterday, last week, the last 30 days, all time, or a selected period of time. This is particularly useful if you're only looking for your recorded voice inquiries.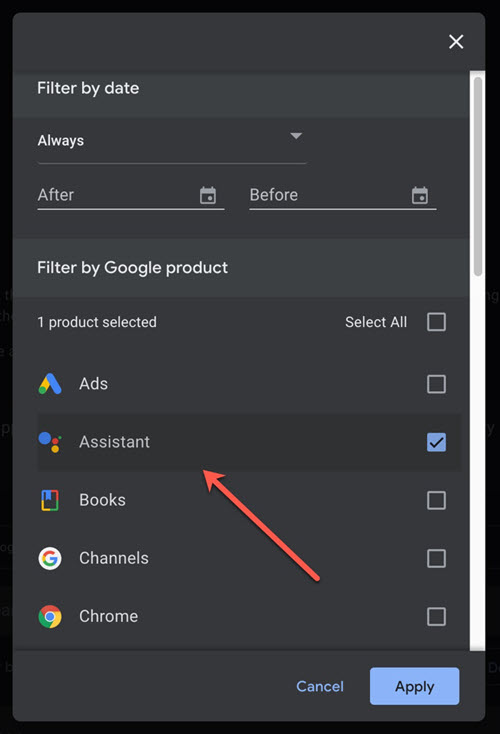 When directed to a new page, look for the Delete results button in the upper-right corner of the screen. When found, hit the button to remove all your Google Assistant Voice recordings.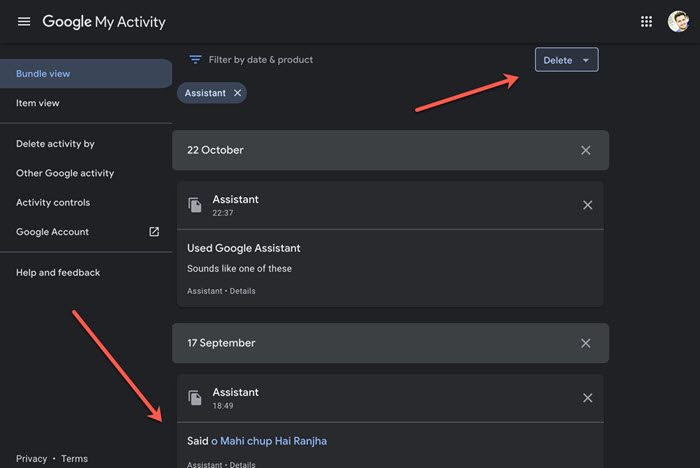 You'll get a confirmation message upon the completion of the process. That way, you can purge your account of all the desired recordings rather easily. Normally, the software have all the necessary safeguards to to let users clear search history from their browser or their interactions with a host of smart speakers.
Share on Facebook