What are Snapchat Charms? How to use or hide them
Some sights on Snapchat are reminiscent of your long-lasting friendship. Snapchat Charms feature happens to be one of them. It represents a special memento to celebrate your friendship with your close friends. Let's find out how to use or hide it.
A complete guide for Snapchat Charms use
What makes Snapchat Charms so different from other features is its hidden nature. It's not readily visible until added to your profile based on your relationships with your friends and how you interact with each other. Moreover, Charms on Snapchat is private and available only for mutual contacts. Here's how you can make Snapchat more than a space for exchanging funny pictures or displaying your Snapchat score and Astrology profile.
Open the Snapchat app.
Choose your Profile picture.
Expand My Friends section.
Select a friend from the list.
Scroll down to the bottom of the profile.
Tap the Charms to find more info.
Hide the charm, if required.
It is important to mention here that Charms on Snapchat has replaced Trophies. Snapchat Trophies were a lot less personal between friendships. It mainly showcased individual achievements rather than a way to celebrate the relationship between any two friends as seen in Charms.
How to get Snapchat Charms?
Open the Snapchat app on your smartphone. Tap your profile pic in the upper-left corner of the Snap screen.
Go to the My Friends section and tap the heading to expand it. Choose a friend's name from the list.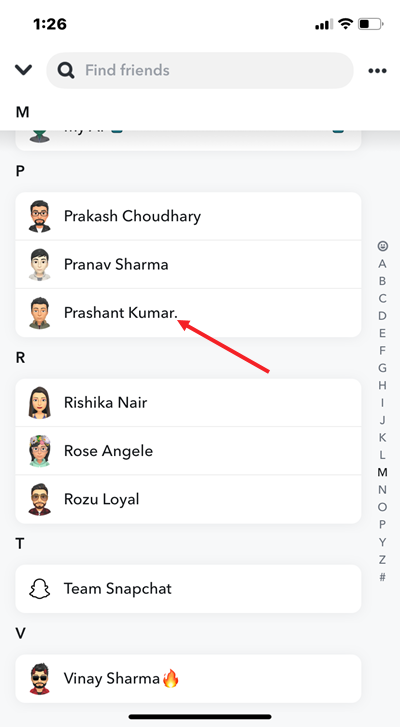 Next, tap the name to go to your friend's profile. Scroll down to the bottom of the profile screen to make the Charms list visible.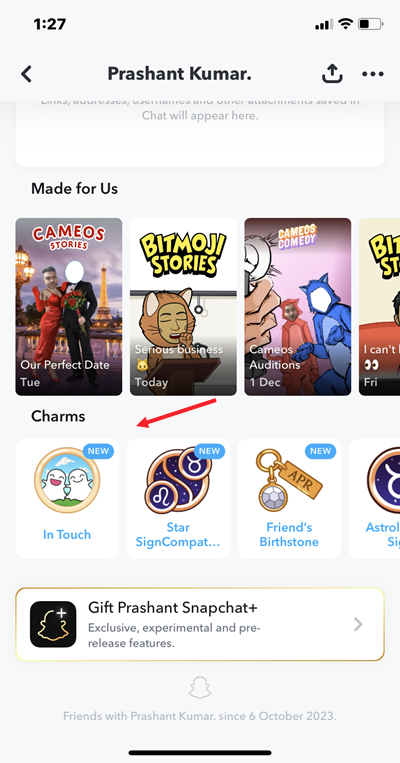 Choose a Charm to find more information about it. You may also see some Charms related to Friend Emojis, Bitmoji, birthdays, Display Names, and more.
What are Group Charms
Apart from Charms related to an individual, there are Group Charms 👯‍♀️. These highlight the most creative and active members of a Group in fun and unique ways.
To access them, simply go to one of your Group Profiles and scroll to the bottom to see the current Group Charms. Unlike individual Charms, Group Charms are visible to all Group members.
How to hide charms on Snapchat
If you would like to hide a charm, simply select one from the Charms section.
Then, tap the Menu button (visible as 3 horizontal dots) on the Charm card and select the Hide option.
How to earn different Snapchat Charms?
Snapchat rewards users when they fit specific criteria for the charm. So, the simplest way to earn them is to interact more with your friends or groups. Having said that, a few Snap on Charms show up by default.
For example, if you and your friend have Snapchat's Birthday Party feature turned On, all Birthday charms, Astrological sign charms, and Star Sign compatibility will be automatically visible, regardless of how much you interact with them.
Hope that makes sense!
Also read: Configure Parental Controls for Snapchat through Family Center.
Share on Facebook