Digital Touch messaging in Apple Watch lets you communicate in all new ways
A picture is worth a thousand words! Even a single still image can tell a story just as well as, if not better than, a lot of written words. The Digital Touch messaging in Apple Watch is all about this. It encourages you to use more graphics and less text. Let's dive in to know how to use this useful feature.
What is Digital Touch messaging on Apple Watch?
Digital Touch messaging is a communication feature that allows you to create sketches and animations through touch gestures. It supports several tap-based actions you can use to draw sketches with a finger and send them over to your Apple contacts. Besides, you can also use its video tool to annotate short videos.
How to use Digital Touch messaging in Apple Watch?
Digital Touch Messaging is not as easy as texting on iPhone but it makes the process to read and send texts right from your arm a lot more convenient. Just make sure that the contact number you are sending the message to has an Apple Watch or iPhone with iOS 10 or later.
Unlock your Apple Watch and locate the Messages app. Tap to open it.
Tap the New Message tab to create a message.
Tap the + button next to the Add Contact entry. Then, choose a contact from the list.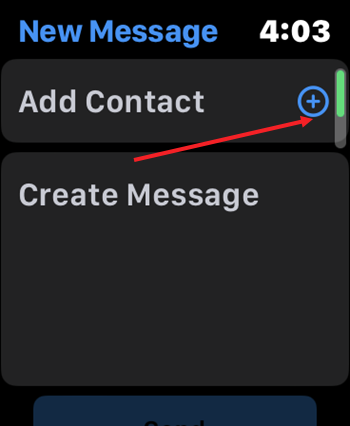 Open the Messages App drawer by tapping the A icon as shown in the image below.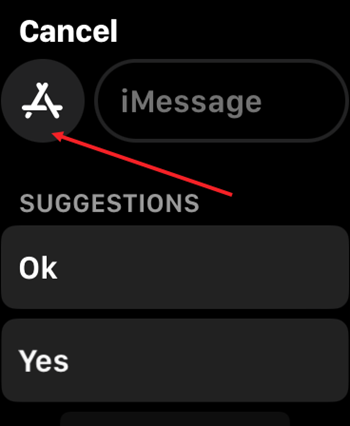 Tap the Digital Touch icon in the App drawer to send animated messages.
In the Create Message field, express your feeling through animations using gestures on the canvas. For example, you can send a 'Heartbeat' animation. Just touch and hold with two fingers to experience it and hit the Send button.
Your feelings will be sent to the contact. Just wait and see if you receive something back.
You can choose your desired color by tapping the dot in the upper right corner and then selecting the desired color.
Other Digital Touch messaging options to express your feelings
Kiss: Tap two fingers on the display one or more times.
Heartbreak: Place two fingers on the tiny drawing canvas until you feel your heartbeat, then drag them down to send.
Fireball: Touch and hold one finger on the display until you see a flame. Lift to send.
How to turn off Digital Touch on Apple Watch?
Although sketching on the tiny canvas of your Apple Watch can be a fun exercise, using fingers for different strokes is difficult. There's no option to erase mistakes, undo your step or check your finished work before sending it. So, if you would like to disable it tap the Digital Touch (Heart) icon again to disable digital touch on Apple Watch.
Hope that helps!
Share on Facebook